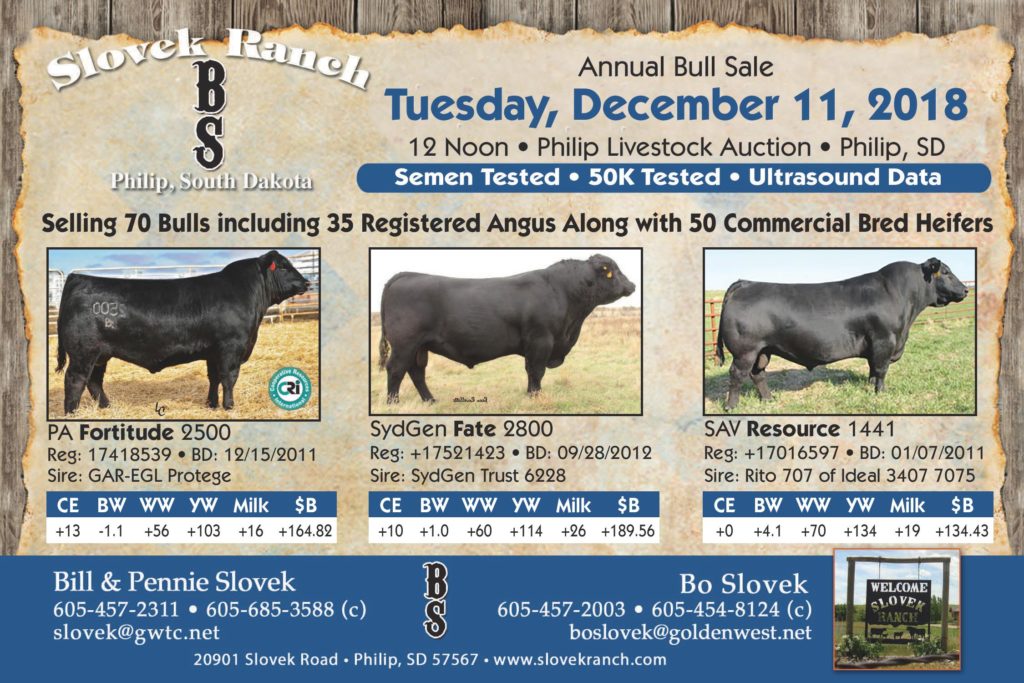 Annual Bull Sale 2018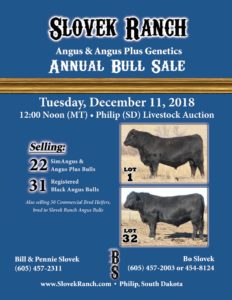 Our annual bull sale is second Tuesday in December at the Philip Livestock auction in Philip, SD,  where we sell the top Angus hybrid, Angus composite, and registered Angus bulls. The bulls will be coming 2 year olds. Along with the bull offerings we sell a top group of home raised commercial bred heifers and commercial bred heifers from our bull customers.
Selling 22 Sim Angus & Angus Plus Bulls, 31 Registered Black Angus Bulls along with 50 commercial bred heifers.
Slovek Ranch is located in west central South Dakota 23 miles northwest of Philip. Our cow herd consists of approximately 850+ Angus composite and hybrid cows with an elite group of registered Angus cows, many coming from the Leachman Cattle Co. and Assman Land & Cattle dispersions.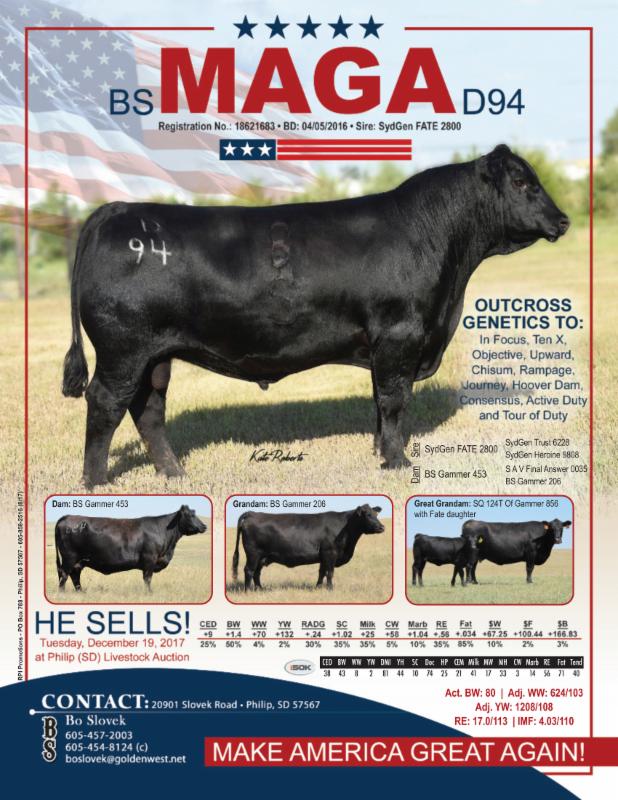 Annual Bull Sale 2017
70 Ai bred to PA fortitude and 40 bull bred to fortitude and fate sons on offer this year.